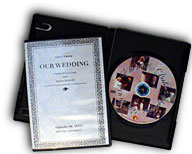 R1100, R1150, R1200
Tire Pressures
Front
Rear
psi
bar
psi
bar
R1200C
34
2.35
36
2.5
R1100S
37
2.55
40
2.75
R1150R, GS
38
2.6
40
2.75
R1150RT
40
2.75
42
2.9
Engine Oil 4 qts Final Drive 250 ml Transmission: R bikes 850 ml R1200C 1000 ml (850 ml+ 150ml) 850 on center stand, then 150 on the side-stand.
Valve Clearances intake exhaust Oilhead R .006"/.15mm .012"/.30mm
N-m x .723 Ft.-lb head bolts 15mm socket 20 N-m +180(degrees) 14.5 Ft-lb+180 (degrees sign) pinch bolts 6mm allen 21 N-m 15 Ft-lb front axle 17mm socket 30 N-m 22 Ft-lb brake caliper: integral ABS 8mm allen 30 N-m 22 Ft-lb all others 8mm allen 40 N-m 29 Ft-lb rear wheel bolt 17mm socket 105 N-m 76 Ft-lb when are brakes mounted with T45's???
Throttle Sync Brass screws all the way in, then 1.5 turns out. Adjust to 1050 rpm at idle. Adjust left side bowden cable only to even out throttle sync bars while revving 3000-4000 rpm.
R1100 Clutch Cable Adjustment Procedure Adjust the barrel adjuster at the lever to 12mm of thread between the barrel and the knurled locknut. Now loosen the 13mm locknut on the clutch pin, at the rear of the transmission with a deepwell socket. Adjust the 10mm (you can usually do it by hand) bolt to the clutch pin until there is 7mm of freeplay in the cable when pulling the lever.
to remove tank remove seat clamp fuel lines (mark top) disconnect fuel pump plug remove tank mount bolt disconnect drain and vent line (either mark top of both, or leave connector on one, and pull the other with)
fluid level increases with clutch plate wear
these numbers were the same for the 1150R front rear solo 32/2.2 36/2.5 2-up 36/2.5 38/2.7 2-up loaded 36/2.5 42/2.9
and later: GS only, R stays the same
front rear solo 31/2.2 36/2.5 2-up 31/2.2 38/2.7 2-up loaded 36/2.5 41/2.9
engine must be off ten minutes to check oil 4qt w filter 3.7 w/o, but why?
later:
3.85 with metric 3.5 without metric
0.5 between top and bottom of sight glass
tranny oil drain and fill plugs 30nm 22 ftlb .8 liter final drive oil drain and fill plugs 23nm 17ftlb .25 liter to bottom edge of filler opening sae 90 or 80w90 (book says 90?)
get all part numbers
tank mounting bolt 21nm 15ftlb
"...maintenance free ribbed poly-v belt was adopted on all R1100 models from engine number 38946130 onwards (09/94 production upwards). This belt does not need to be re-tensioned (even at the 600 mile service). The old belt required replacement every 24,000 miles. The new style belt is to be replaced every 36,000 miles."
min to max in brake fluid window is enough to accommodate full pad wear.
minimum brake pad thickness 1.5mm
spark plug gap .8mm